We've been praying, planning, and preparing for this move for some time now.  We pooled our organizational skills, strengths, and forethought.  We added a bit of encouragement, joy, and perseverance to the mixture.  And, . . . we're still exhausted.  I'm convinced that no matter how much you prepare, there's still a great deal to do at the last, last minute. I mean, we really couldn't pack the espresso machine ahead of time. It had to be done at the last minute.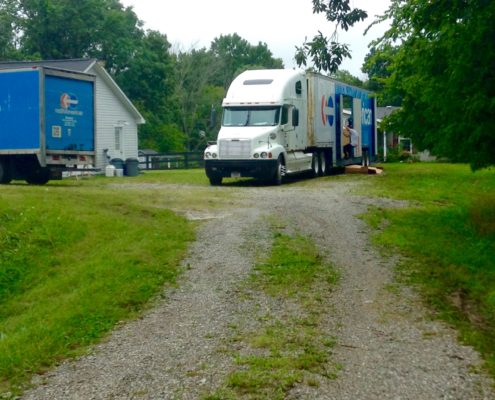 Yes; we are moving again. When we came to Kentucky from California, we hadn't any plans of moving again. We don't always know what our futures hold.
Our family and our woodworking business will soon be in South Carolina.  We'll have the woodshop up & running soon. Give us a call and let's create something beautiful.
http://gatheringwood.com/wp-content/uploads/2013/07/Gathering-Wood-Website-Logo.jpg
0
0
R vV
http://gatheringwood.com/wp-content/uploads/2013/07/Gathering-Wood-Website-Logo.jpg
R vV
2016-07-28 15:30:48
2016-11-17 16:21:16
It's Moving Day . . . Once Again