Our wooden Totes are wonderfully versatile.  From grooming tools to gardening tools, they are an elegant means of carrying your tools out to the garden or over to the barn.
We can custom carve your monogram, or your horse's name, or your farm's name.  How about displaying your stable's name on your custom Groom Box?  Or, if you wish, we can carve your favorite blossom from your garden, making your Garden Tote a truly personalized tool.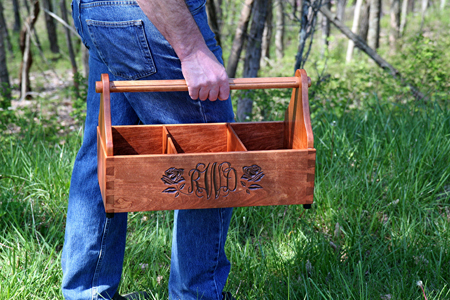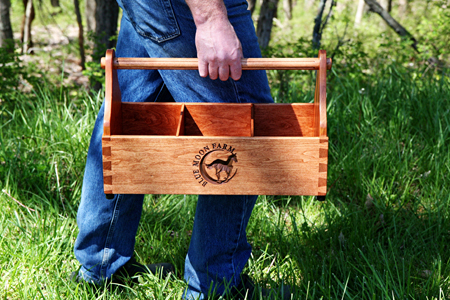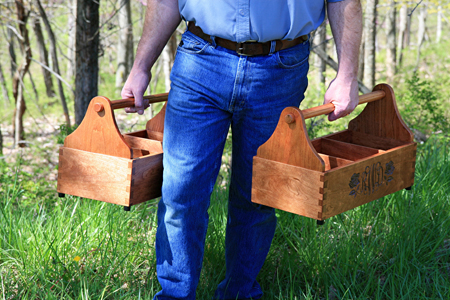 The fluted carrying handle, dovetail joinery, adjustable dividers, and our warm signature stain all come together in one beautiful package.  Contact us and let us know what we can create for you.  Our hardworking Totes are busy carrying tools around horse farms and gardens all over the United States – and they can work for you too.
http://gatheringwood.com/wp-content/uploads/2013/07/Gathering-Wood-Website-Logo.jpg
0
0
R vV
http://gatheringwood.com/wp-content/uploads/2013/07/Gathering-Wood-Website-Logo.jpg
R vV
2015-08-26 17:50:54
2016-03-05 17:57:39
Groom Boxes Just for You